Rethinking Photonics

Rethinking Photonics 2023
You enjoy developing creative solutions? You like thinking outside the box?  You want to gain insight into the startup community? If you say 'yes' to one or more of these questions, don't miss SAOT's Innovation and Ideation Days 'Rethinking Photonics 2023'. Meet founders, develop possible business ideas from scratch, pitch them to a jury and win the SAOT Out-of-the-Box Award! The focus of the event is on photonics and image processing, but not at all limited to it.
The 2-days event will take place on March 29th and 30th at Zollhof Nürnberg. Register now using the registration form below. Registration open until February 28th. The number of participants is limited. Admission by date of application.
The attendance is free of charge for FAU members (Master students, PhD students, Postdocs, …). Fee for external participants: 270€.
Preliminary program
Startup Talks - Meet founders
Take the chance to meet real founders of tech startups. Learn about their stories and challenges. Ask about their ideas of how to succeed. And get inspired by their achievements.
Confirmed startup speakers:
Innovation Hackathon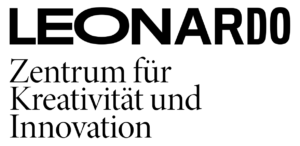 Get creative and participate in a hackathon to transform innovative technologies into business models. Work with a team on the future and rethink photonics.
Pitch Workhop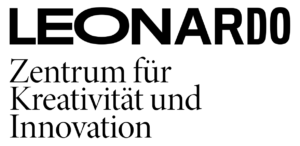 Learn what makes a good pitch. See the differences to a scientific talk. Face the jury and present your innovative solution in an elevator pitch.
FAQ
Who can/should participate in the event?
The event is open for everyone interested in innovation, startups and founding. However, free attendance can only be provided to FAU members (students, PhD students, PostDocs, …). The focus is on photonics, optical technologies and image processing, but is not limited to that.
Do I need to bring an innovative idea to work on?
No, you don't need any preparation. You will develop product and/or service ideas in a team during the hackathon.
What is the Out-of-the-Box-Award?
SAOT honors the team performing the most convincing pitch talk with the Out-of-the-Box-Award. It will consist of a trophy, prize money and the invitation to an exclusive event. Details on that will be published here shortly.
What is the time table?
March 29th: 9 am to 9 pm (lunch and dinner included)
March 30th: 9 am to 6 pm (lunch included)
A detailed time table will follow.
What is the event location?
ZOLLHOF – a tech startup incubator

Zollhof 7
90443 Nuremberg
S-Bahn: Nürnberg-Steinbühl
I have additional questions.
Feel free to contact the SAOT administration via
Registration