Lab Spotlights
Our Lab Spotlights open up the doors to photonics laboratories in Erlangen. Details on the different setups, the responsible scientists, the research aims and the latest publications which originated in the labs are accompanied by short photo galleries.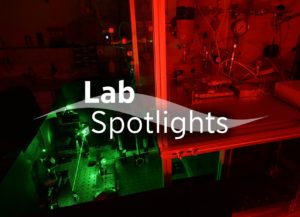 The main objective of the Clinical Photonics Lab (CPL) is to explore optical technologies in biology and medicine with a focus on diagnostics.
---
To be completed soon.
---
This section is still in the making, more entries will follow soon.