Brochure "Photonics Research in Erlangen" now available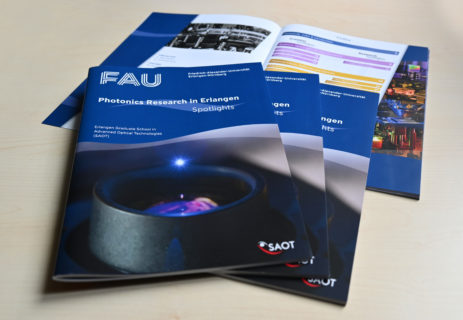 We are happy to present our brand-new brochure "Photonics Research in Erlangen".
It contains a detailed overview on research groups and investigators working on photonics and optical technologies in Erlangen. Further, for our Scientist Spotlights, we interviewed selected scientists, and with our Research Spotlights, we introduce latest research topics in descriptive articles.
You also find an overview on associated institutions and study programs. Don't miss it!
Check the online edition or order printed copies for free.