Overview
Erlangen Graduate School in Advanced Optical Technologies (SAOT)

Today, optics and photonics are widely regarded as one of the most important key technologies for this century. Many experts even anticipate that the 21st century will be the century of the photon. Photonics and optical technologies have impact to nearly all areas of life and cover a wide range of applications in science and industry, for example in information and communication technology, in production, process and particle engineering, in medicine, medical technology and life science engineering as well as in energy and environmental technology. Photonics is a key underpinning science and baseline technology. Innovations in photonics and optical technologies are essential for many topics and market segments.
This importance is taken into account by Friedrich-Alexander-Universität Erlangen-Nürnberg (FAU) within the Erlangen Graduate School in Advanced Optical Technologies (SAOT) and its two key activities, namely the SAOT graduate program and the SAOT scientific outreach.

First, in the SAOT graduate program the academic education is aligned to the requirements of research in photonics and optical technologies. This is a challenging task as optics is extremely interdisciplinary in its application fields. Physicists, chemists, biologists, physicians and engineers working in many disciplines often use similar optical methods but without close collaboration and thus without knowledge transfer between the disciplines. SAOT provides an interdisciplinary research and education program of excellence within a broad international network with worldwide leading experts in order to promote innovation and leadership.

Second, the SAOT scientific outreach boosts the visibility of research on photonics and optical technologies in Erlangen. In an increasingly complex world, where political decisions based on scientific results must be comprehensible for the general public, a solid confidence in science and research is inevitable. To enable a deeper insight in latest photonics research for students, citizens and external scientists, SAOT for instance spotlights latest publications, local researchers as well as regional scientific laboratories and projects covering photonics in Erlangen.
SAOT is bound to three faculties of FAU and beyond, where Doctoral Candidates work in the groups of Principal Investigators (PI) and Associate Investigators (AI), covering the full academic profile of SAOT.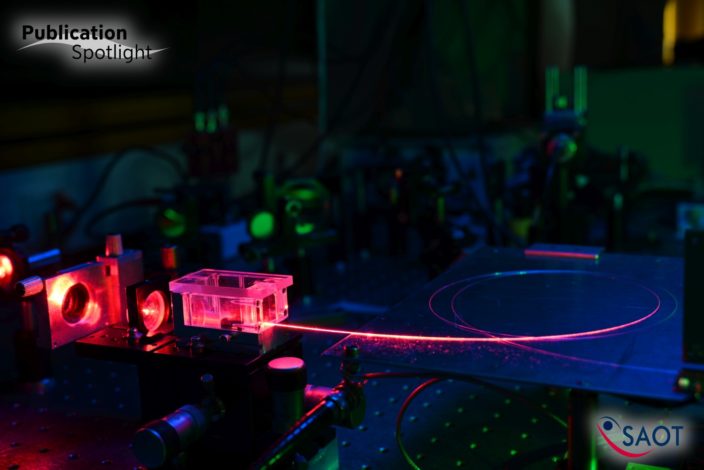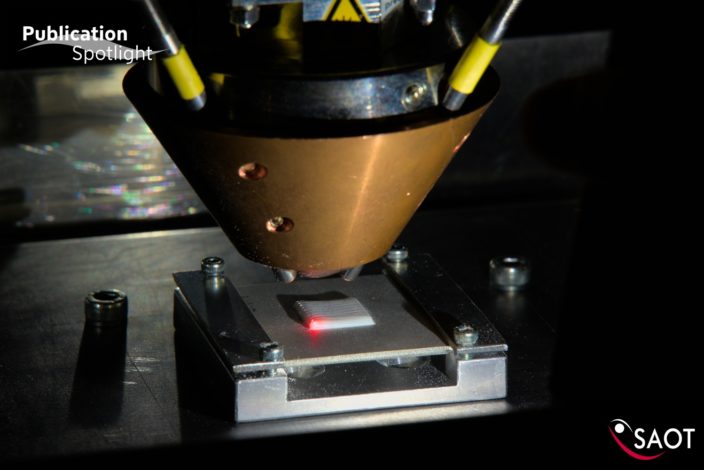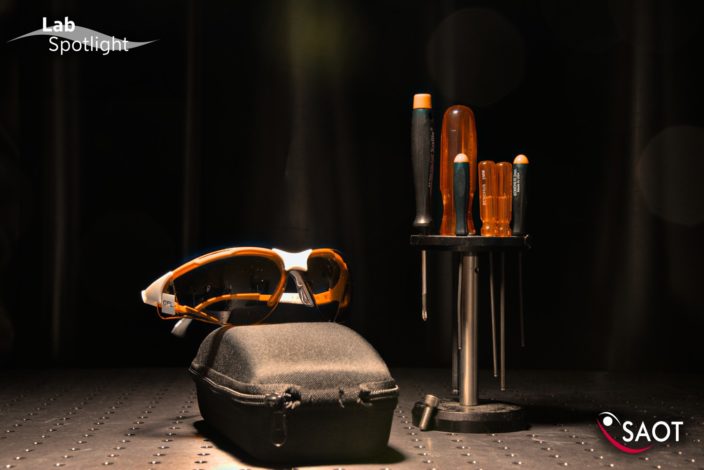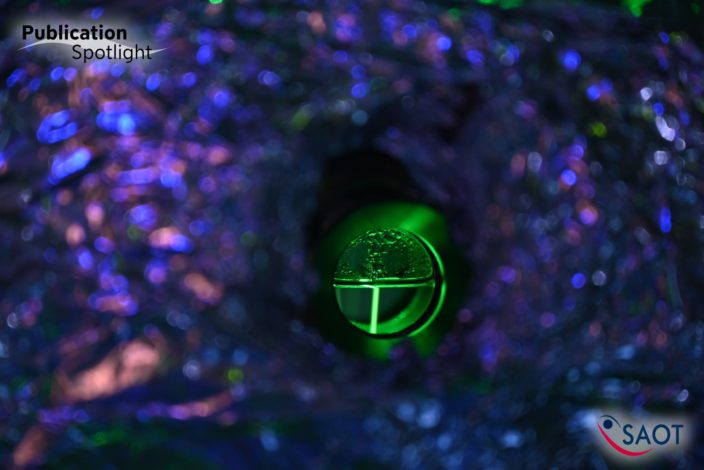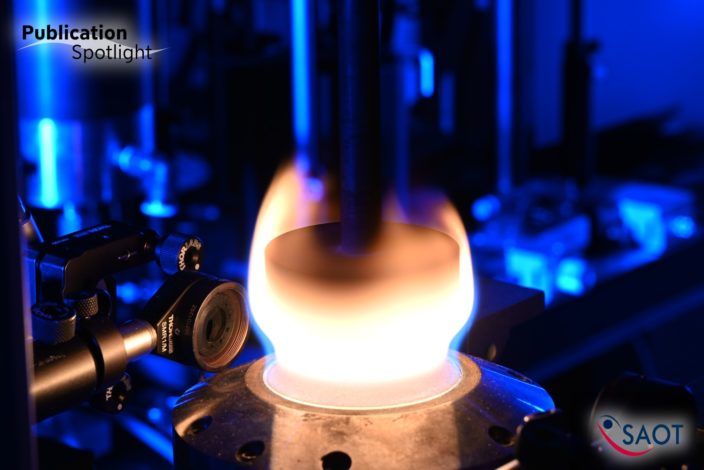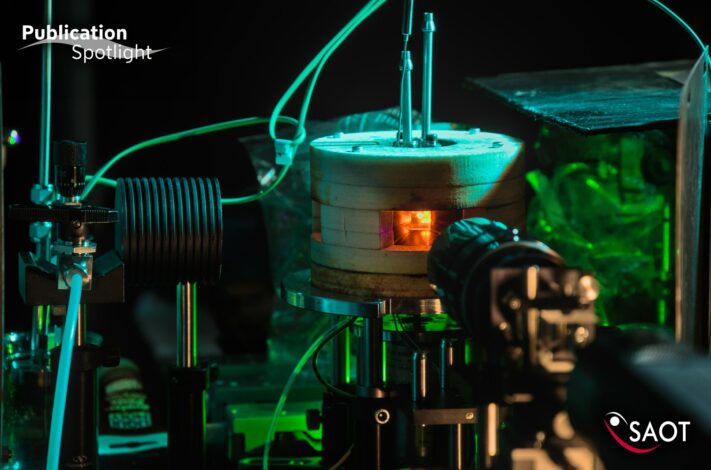 The phosphorescent emitter glows in the thermometry setup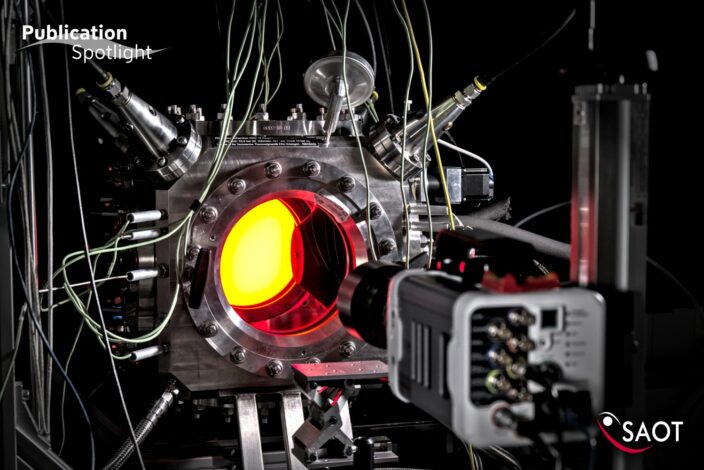 The high speed camera oriented to the spray chamber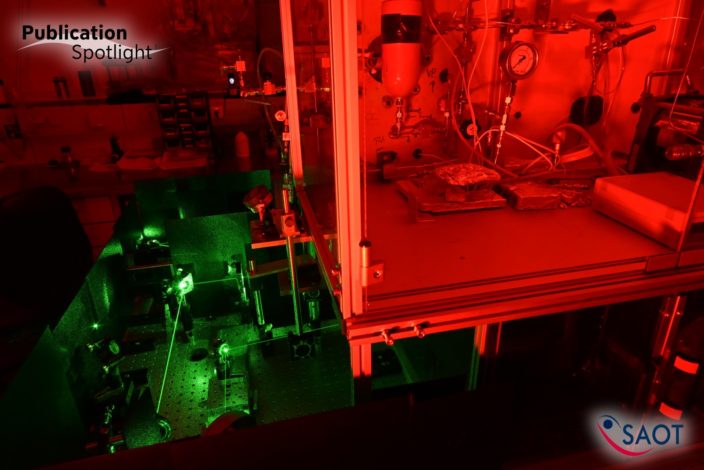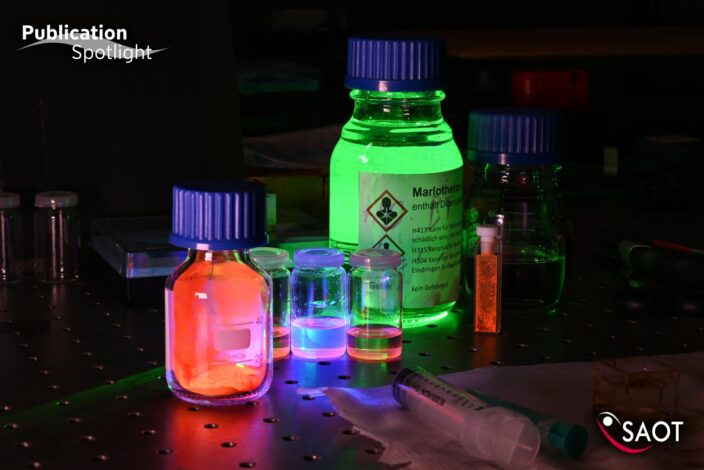 Different materials and solvents for sample preparation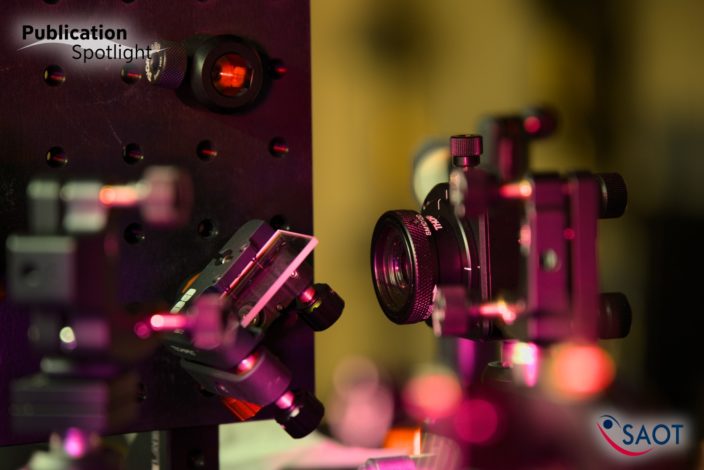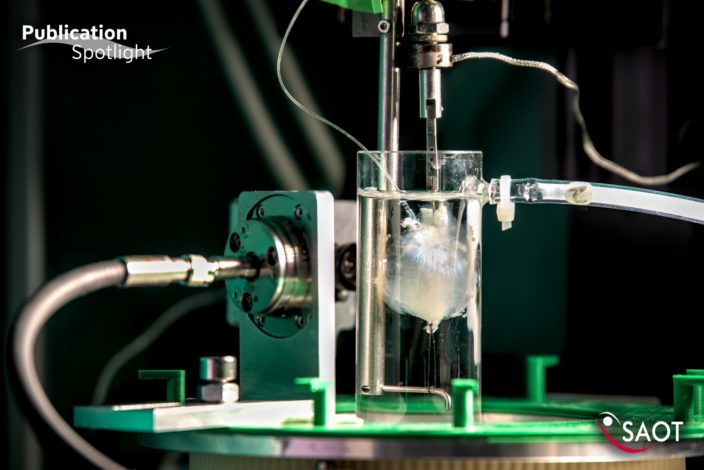 A muscle is decellularized in the bioreactor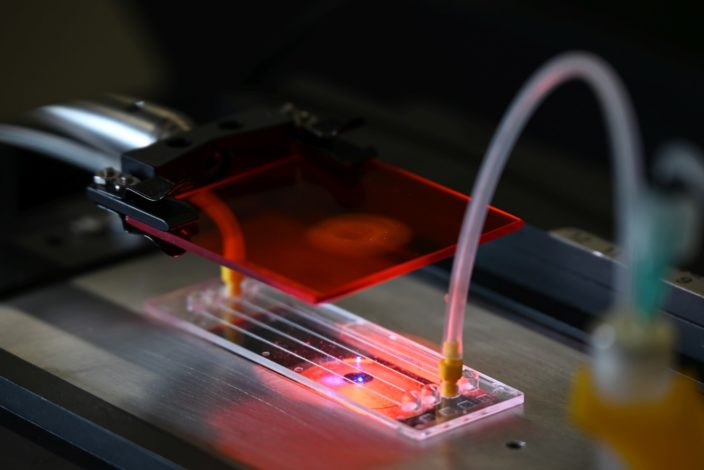 Close up of the capillaries where the cells stream through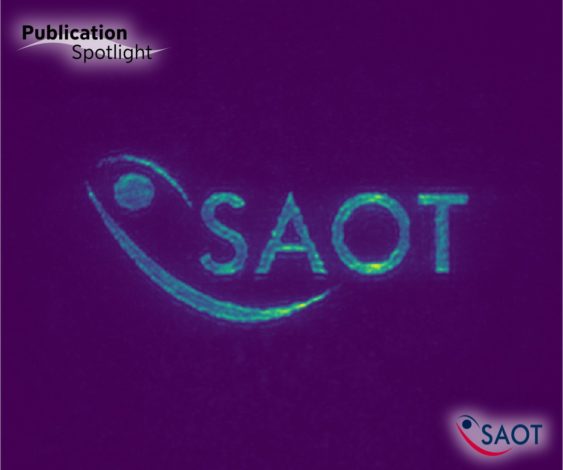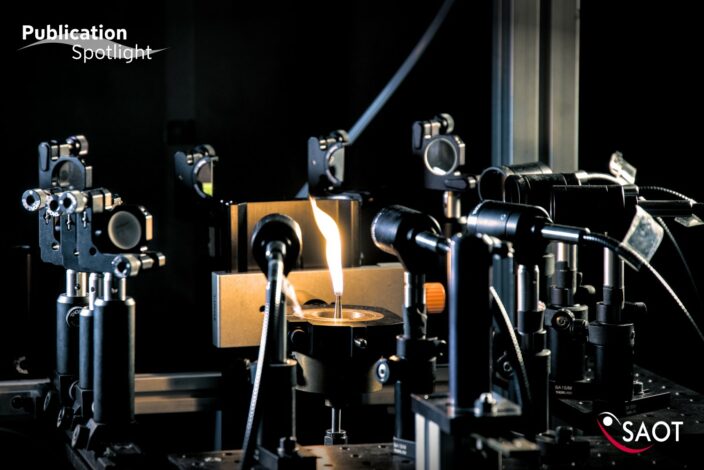 Several spectrometer heads are angled to the flame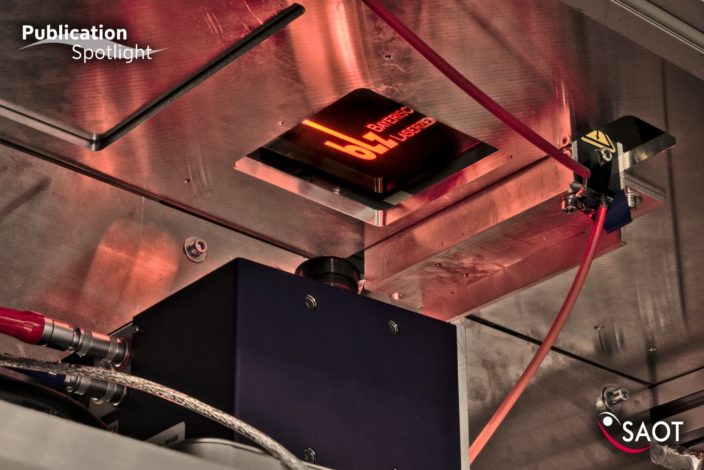 ... by selective illumination.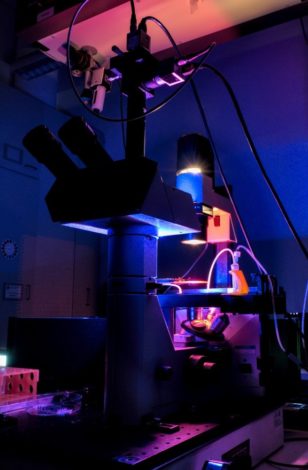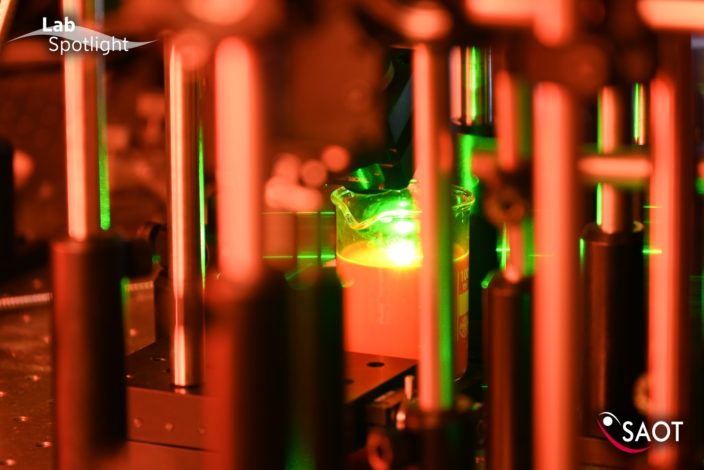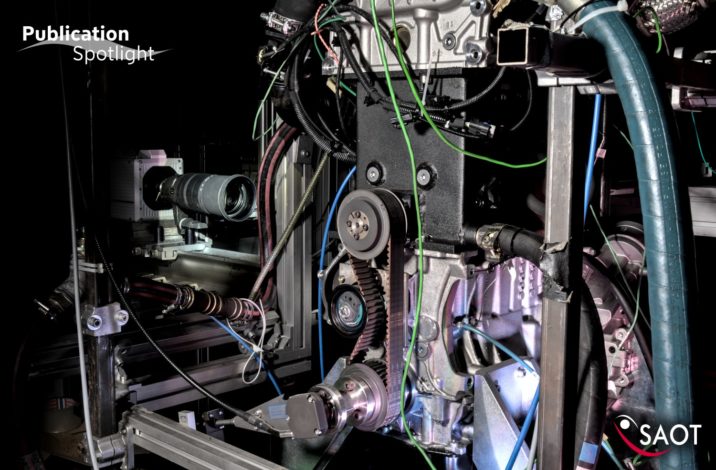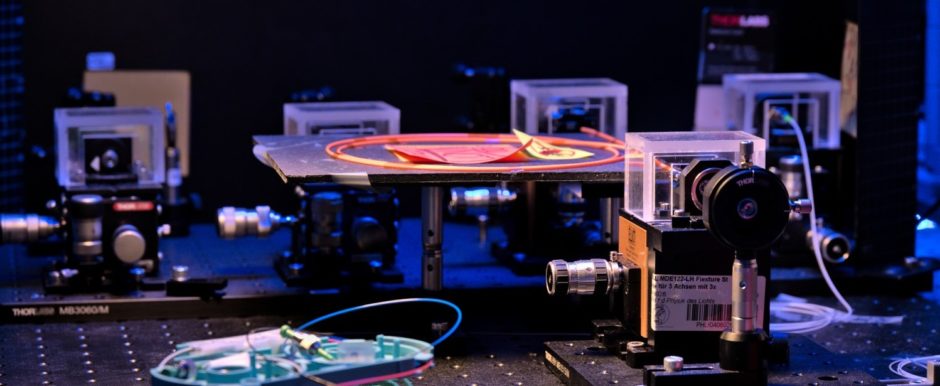 A photonic crystal fiber