panOPTICUM opening ceremony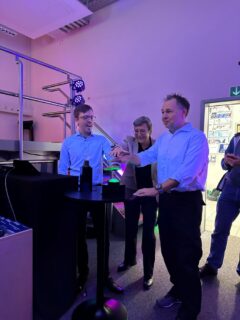 On Monday, October 10th we held the opening ceremony of our panOPTICUM.
After short welcoming words by SAOT Coordinator Prof. Dr.-Ing. Michael Schmidt, Vice President Outreach Prof. Dr. Katrin Möslein and the creator of the Science Center Dr. Max Gmelch, the visitors had the chance to explore all experiments in detail.
See you next time at the Lange Nacht der Wissenschaften on October 21st! We are looking forward to many visitors of all ages!
Further details and information on opening times are found here.