Cambridge Sensors Day and Student Showcase 2019 / SAOT Workshop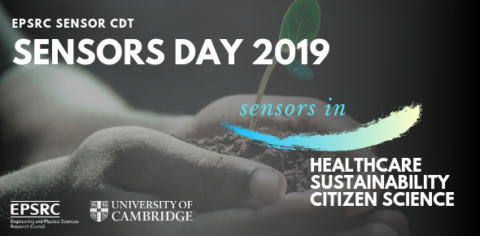 We invite you to actively participate in two events organized by the Centre for Doctoral Training in Sensor Technologies & Applications at the University of Cambridge, namely the Sensors Day 2019, and also the Student Showcase. This year, both events are focussing on healthcare and sustainability. The Centre is funded by the Engineering and Physical Sciences Research Council, and the fields of research have quite some overlap with SAOT. The Centre's director is Prof. Clemens Kaminski, the first recipient of the SAOT Young Researcher Award.
In order to foster collaboration with this centre and to enable direct communication between SAOT Doctoral Candidates and PhD students from Cambridge, we have agreed that a number of SAOT doctoral researchers can participate in the two events. Both events are being held at St John's College, Cambridge, with Sensors Day on 10 October and the Showcase on 11 October.
You can find further details at https://cdt.sensors.cam.ac.uk/sensors-day-2019.
The Student Showcase is yet to be finalized and I will send you further details as they emerge.
Posters will be presented at both Sensors Day and the Student Showcase. If you would like to give a brief oral presentation at the Student Showcase, please do let me know.
If you are interest to attend, please send your poster abstract using the template (https://cdt.sensors.cam.ac.uk/sensors-day-2019/poster-abstract-submission) to saot-administration@fau.de until September 15, 2019.
You will then receive feedback if your contribution has been accepted along with further instructions. Participation in the events will count as an SAOT workshop and you can earn 2 CPs for a topic you can choose freely.
SAOT will cover the costs of transportation and accommodation. As for other travels, your institute must pay in advance and we reimburse them. Please note that you have to organize the flight by yourself, whereas accommodation will be organized by SAOT.
We are looking forward to many contributions!