SAOT Summer Academy 2022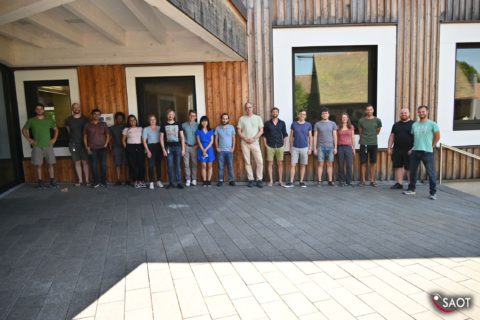 How to write good scientific papers? How to develop high-end optical imaging systems? For this year's SAOT Summer Academy, our Doctoral Candidates spent a week at the Fraunhofer Research Campus Waischenfeld. In addition to the full-day courses and get-togethers, we visited the Sophienhöhle and the Waischenfeld Castle.
The next SAOT academy will take place from 27.02.2023 to 03.03.2023. See our archive for all previous academies.