SAOT publication on journal front cover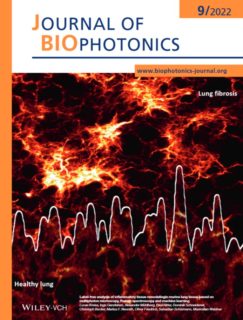 In the latest issue of the Journal of Biophotonics, Lucas Kreiß et al. present label-free analysis of fibrotic tissue remodeling. The importance of their publication is underlined by its choice for the journal's front cover, which shows the comparison of healthy lung tissue to lung fibrosis.
The paper results from a collaboration of the SAOT research groups headed by Oliver Friedrich, Markus F. Neurath, and Maximilian Waldner.
Read the full article here.